Many manufacturers create products that are configurable to customer requirements. Whether it's boats,cars,engines, electrical goods or mining equipment, usually these products will have many different options. Each item on the production line needs to be configured to a particular customer or work order.
Using standard work instruction software, you must create a generic set of instructions where the parts, tools, processes and test procedures are all standardized and supplemented with additional information or documentation.
Often Engineers will create the paper or static work instructions and expect operators to interpret them in the same way. As you can imagine, the real result is high variability and costly errors.
With NoMuda VisualFactory, digital work instructions dynamically configure themselves to precisely fit the product and the options selected. VisualFactory does this in real time, changing the component parts, the tasks, the processes, the sequence of activities and the inspection needs to ensure that the product is built exactly to the requirements, using the specification for the unique combination of options selected.
An organisation that has benefited from VisualFactory MES is Epiroc Drilling Solutions who require a 'low volume, high mix' assembly method to manufacture Mobile Drilling Rigs. Before NoMuda VisualFactory, there was no link between the BoM and approximately 300 drawings. This was confusing and time consuming for operators and Epiroc had to rely heavily on experienced operators to remember the routes. Unfortunately, this resulted in each operator following their own sequence of steps, which led to an inconsistent process with varied quality.
NoMuda VisualFactory has supplied Epiroc with functionality that allows them to configure their low volume, high mix production. Industrial Engineer Supervisor Ryan Krueger says that VisualFactory has helped them to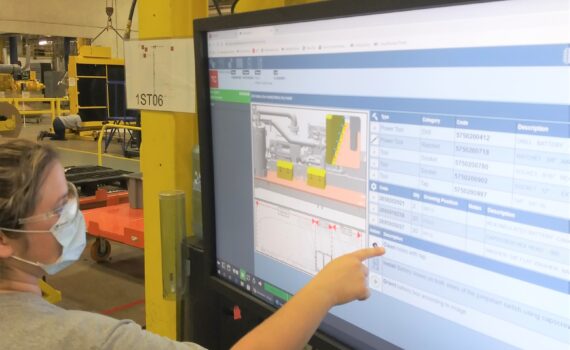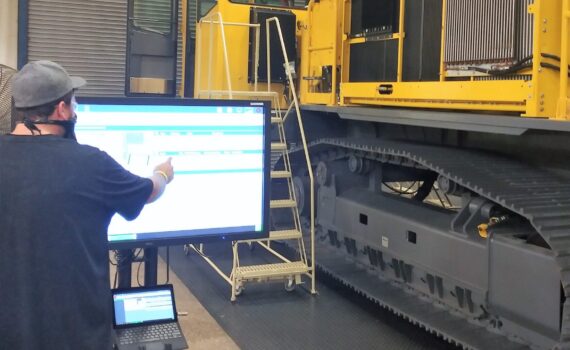 "Achieve a more consistent build sequence, with quality and time improvements."
If you are looking to standardize a process for your unique product or are in the process of selecting lean manufacturing software to error-proof your shop floor, then we want to hear from you.
We can organize a free, one to one demonstration to walk you through how NoMuda VisualFactory can transform your manufacturing. Fill out the form below and a member of our team will be in contact.