---

At the beginning of August, a few of our NoMuda team members attended the Michigan Lean Consortium 8th annual conference.
The Michigan Lean Consortium is an event where people from across the lean manufacturing field come together to learn, share, and discover new and alternative ways to improve the field of lean manufacturing.
As NoMuda is a company steeped in the Toyota Production System, it was exciting to see Karyn Ross – one of the keynote speakers and co-author of 'Toyota Way to Service Excellence: Lean Transformation in Service Organization' – give her talk on how to gain value, get results and grow businesses.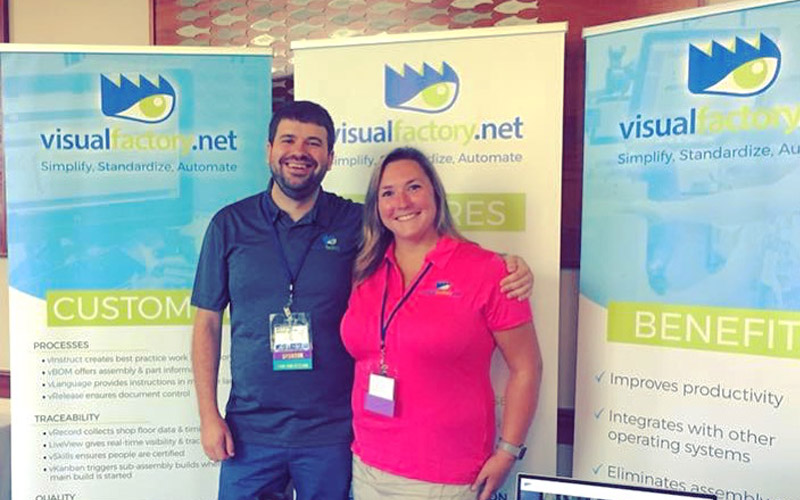 Whilst there we also had a booth dedicated to VisualFactory, and we were able to introduce the software to a wide range of attendees. Demonstrating the software's use and effectiveness within the field of lean manufacturing.
Time was spent teaching and learning exercises which increased knowledge of lean practices and principals. We worked with learners with varying levels of experience, helping to improve service, quality, and safety.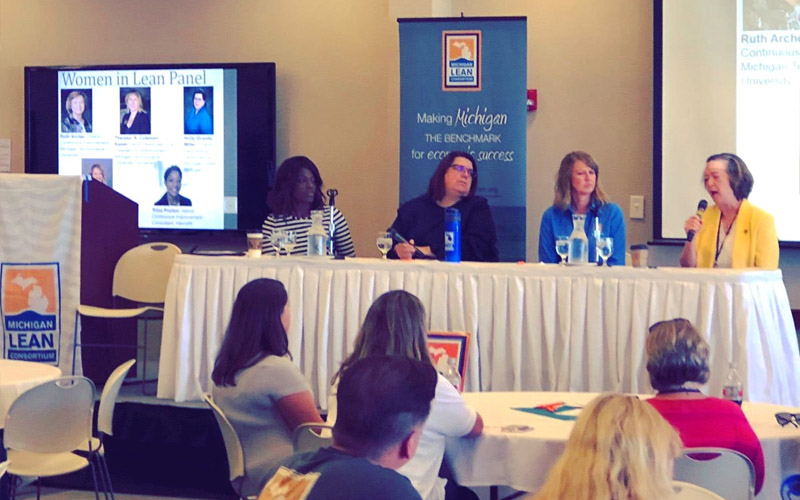 As a company dedicated to growing and evolving alongside the rest of the lean manufacturing industry, it was a pleasure to work with the other consortium attendees to develop and support lean system thinkers to positively transform forward-thinking businesses.